Hello everyone.
It's Rachel. And I am here with a Sherlock related post. After finishing Sherlock a couple of weeks ago. I have missed it so much. I just need more Sherlock! (Come season four…) So I thought I would share my top ten Sherlock moments (with Gifs!!!) None of these are in order.
One – I'm A Highly Functioning Sociopath
Two – When Sherlock Plays the Violin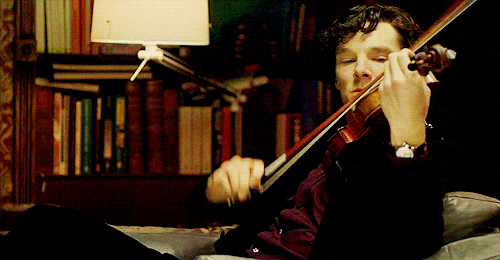 Three – That Kiss Scene
Four – The Explosion
Five – When Watson Thought the Tube Was Going to Explode
Six – Drama Queen
Seven – Mary
Eight – Sherlock Dancing
Nine – Drunk Sherlock and John
Ten – Jump
Bonus moment – You're My Best Friend
After finishing this, I realized that there are hundred more moments I loved in Sherlock. So if anyone found this entertaining, I might do a part two.
What are some of your favorite Sherlock moments? Let me know. 🙂
-Rachel